6' long & seats 10. I used the old horse stall boards that were given to me back in the Winter. I left some saw marks on everything & filled the old nail holes with an Oak dowel I made on the lathe & glued in. For the rougher parts I used an epoxy,, bar coat,, & sanded it smooth. I then laid 4 coats of In/Outdoor Spar Urethane over everything. I finished by sanding thru the 1st 4 grits of MicroMesh for a glass smooth finish. Laid 1/4" tempered glass panels with polished edges into the openings.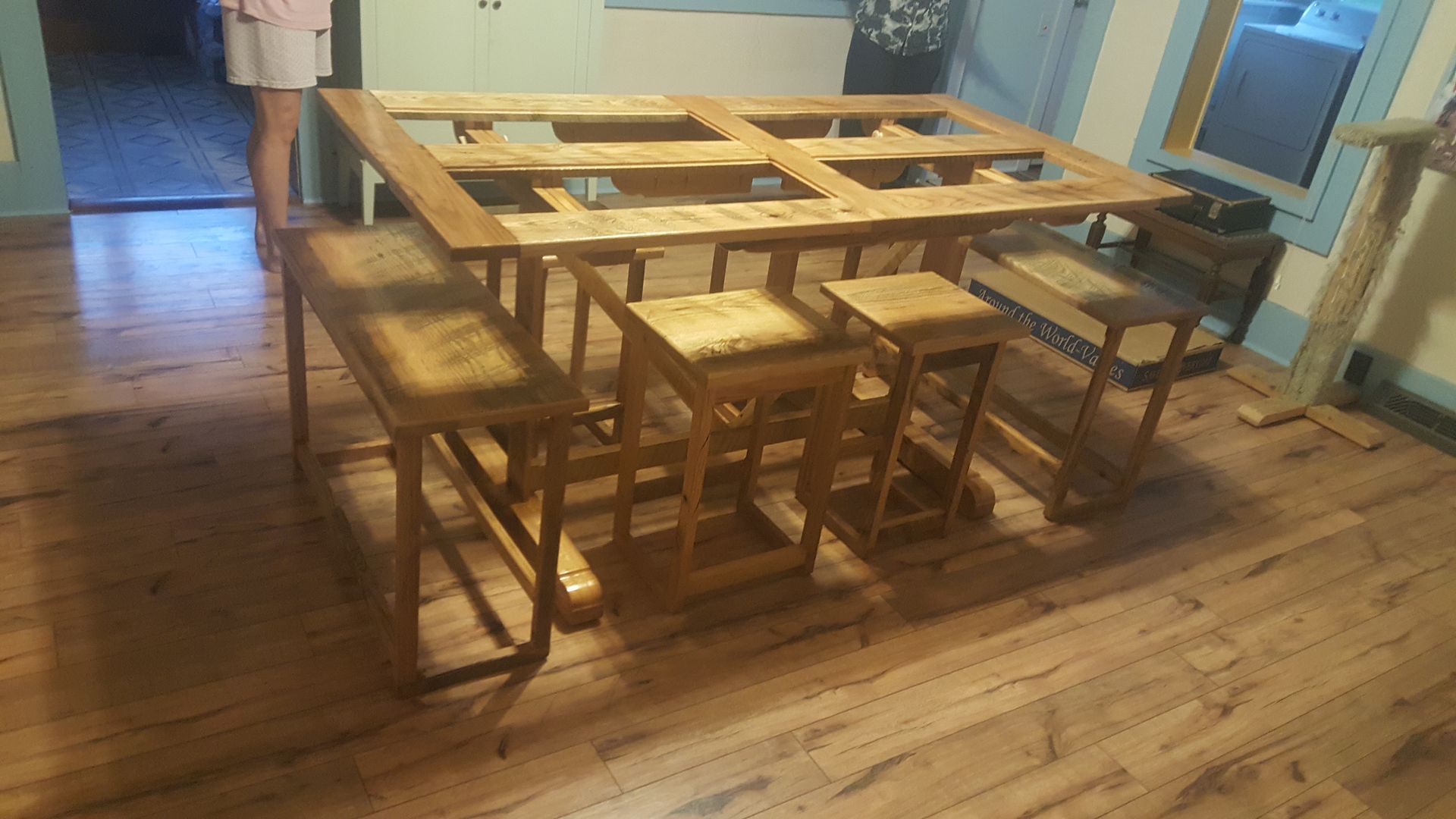 Finished.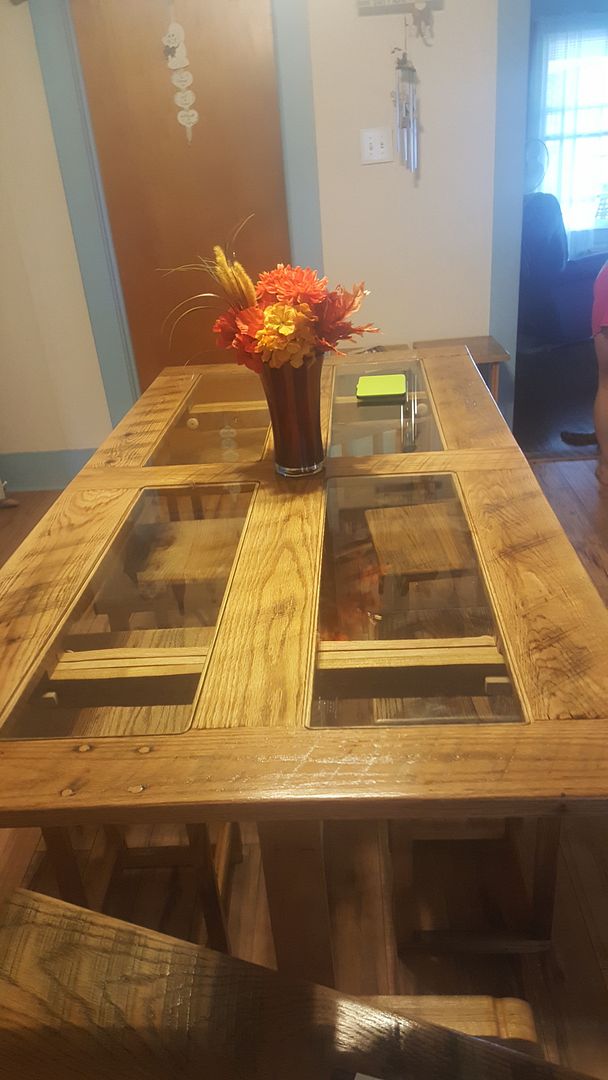 The Friend that gave me all that wood has no idea about this sofa table. It's my way of thanking him.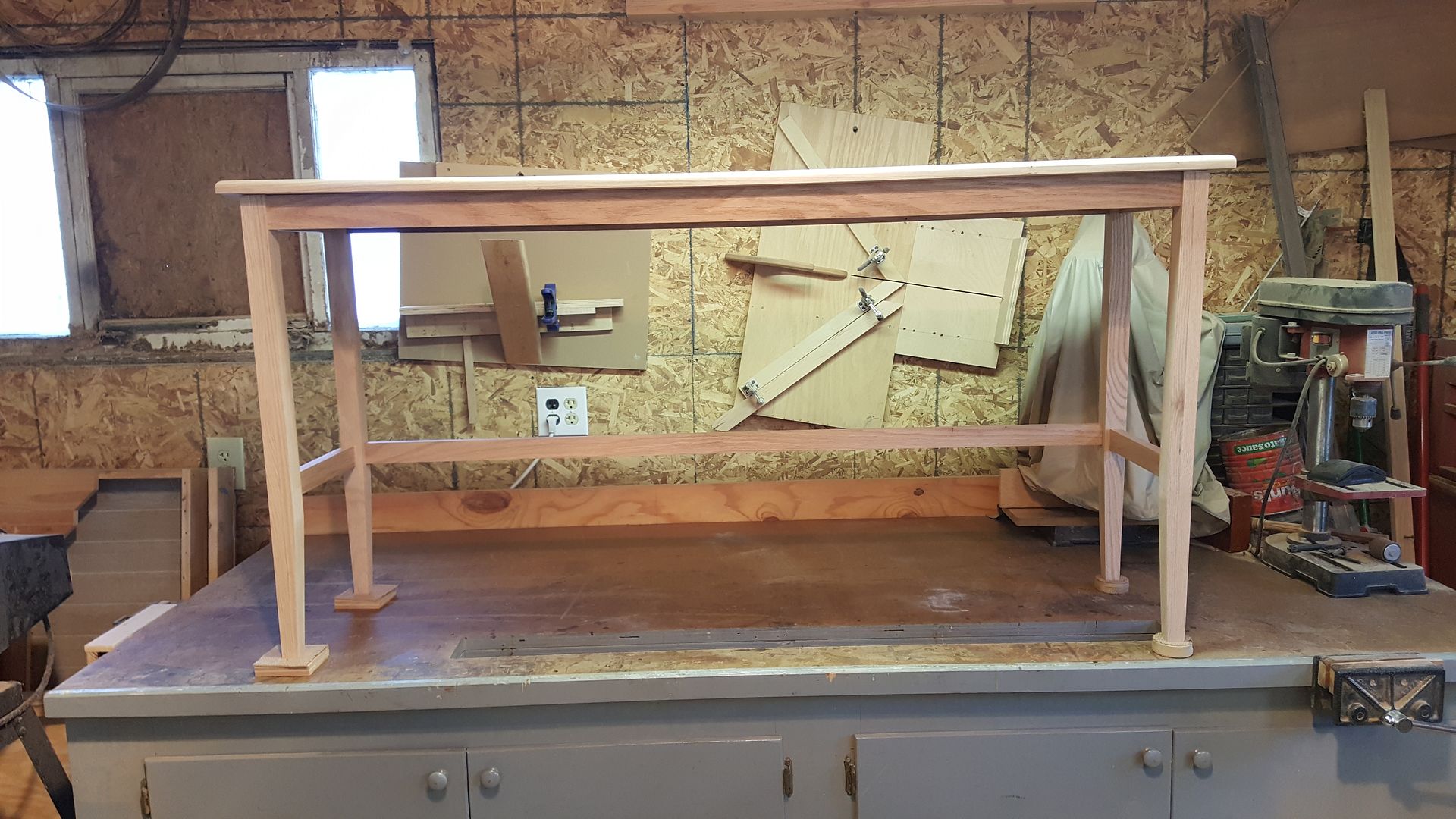 Dyed brown with some black added to darken & now waiting on the Spar Urethane.