Sorry I haven't been keeping you all up to date on this. I need to get better pics.
It's all done. Aged Maple Gel stain & one coat of Amber shellac plus 2 coats of clear shellac over that.
Atomic movement with no chimes bells or whistles. I preferred the older looking oval clock face to the round ones. To me it allowed me to slim the bonnet & stretch it a little taller. The shape on the door rails & the waist rails duplicate the feet.
As you can see I installed a mirror in the back of the waist & some glass shelves for Diane's glass ware.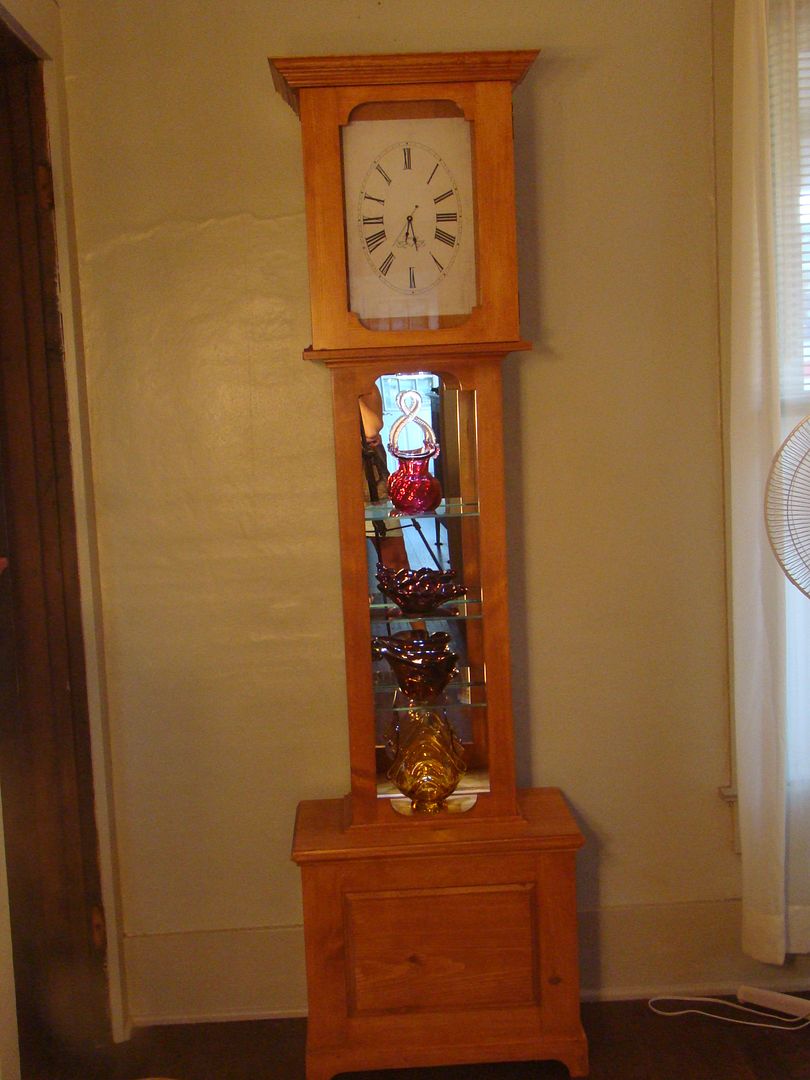 Lights off in the room & the 3 LED puck light lit shining down on the colored glass.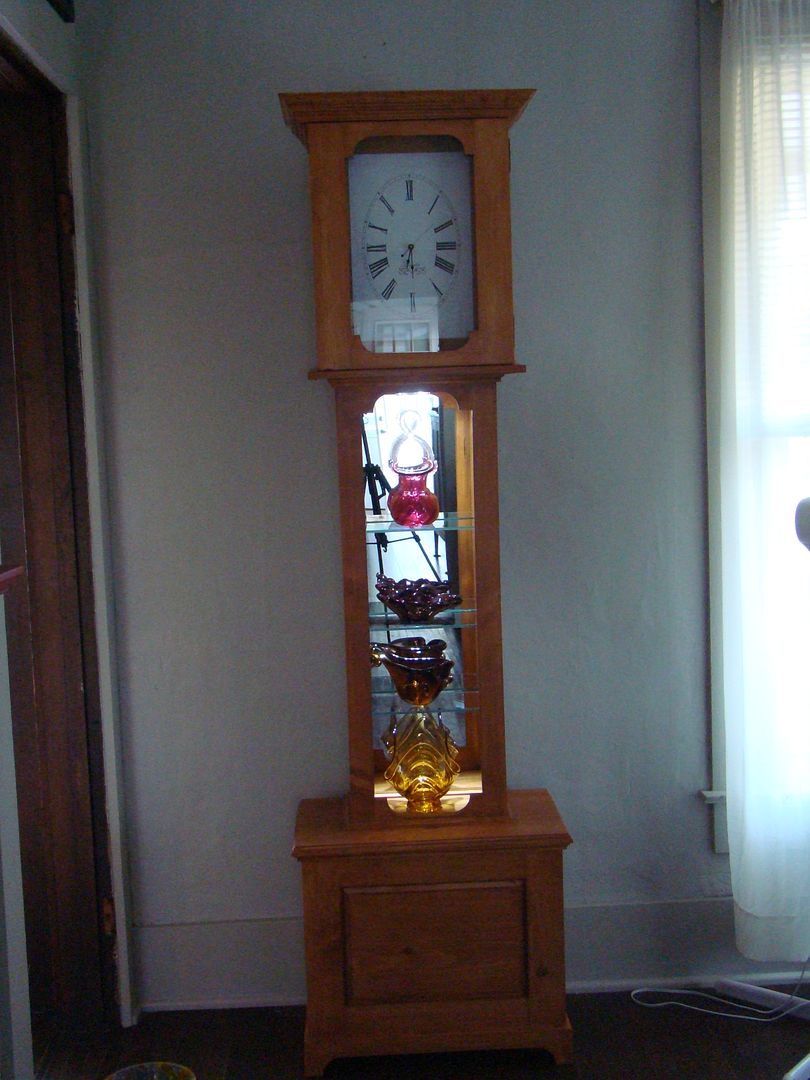 On to the next project!!